Decorative and Sanitary Commercial Epoxy Floor Coatings
Commercial epoxy floor coatings are popular among commercial property owners in the Windsor, Sarnia, Chatham and Leamington area. This is primarily because epoxy floor coatings promote health and safety for the public and require little maintenance. Because they are durable, attractive and easy to clean, solid epoxy floor coatings have become the number one choice for high-traffic public spaces.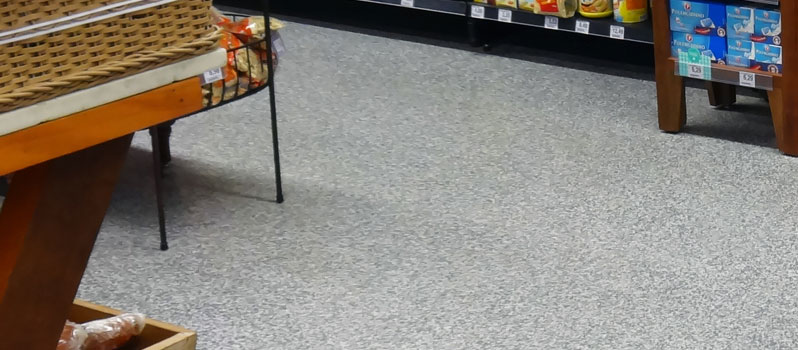 Automobile showrooms, shopping malls, retail outlets, storage facilities and art galleries are only a few of the commercial applications benefiting from commercial concrete flooring.In addition to health and safety concerns, Epoxy flooring allows you to add an architectural element to your facility that is both eye-catching, unique and easy to customize to a design or color scheme. An endless range of color styles, textures and blending options can be achieved through the use of vinyl color chips, quartz granules, metallic pigments and inlaid designs.
Benefits of Concrete Coating Systems
Architectural Enhancement
For most consumers, an enticing commercial setting enhances the shopping experience. As the success of most commercial buildings are consumer driven, it is important to create an inviting atmosphere that reflects your image while maintaining the architectural value of your property.When enhanced with inlaid logos, colored pathways and and reflective coatings, Our concrete flooring solutions can guide the flow of traffic, reflect light and brighten a space, and influence consumers to enjoy their experiences.
Public Health and Safety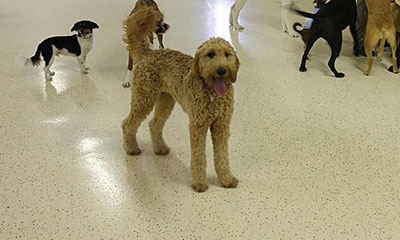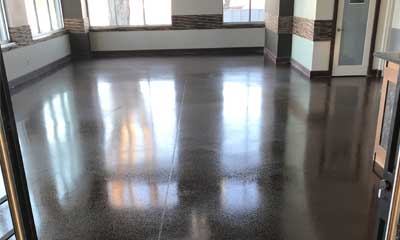 Commercial concrete flooring offers the increased durability in high traffic areas and is resistant to spills, stains and repetitive cleaning. In public spaces, health and safety is an on-going concern. Concrete flooring requires little maintenance, is easy to clean, and can be made with slip-resistant textures.
Per square foot, the cost of concrete flooring combined with safety and durability factors, make it a practical solution for commercial flooring systems. We can help you choose the right applications to complement your architectural design and decor.
Warehouse Floors
Our commercial works also includes epoxy warehouse floor coatings that are designed to last against heavy traffic. They coating systems we use provide additional health and safety features and are easy to care for.
Contact us for a FREE, no obligation quote.
Service Area
Includes Windsor, Leamington, Chatham, Sarnia, and all the small municipalities in between.