Cleaning and Protection for Concrete, Asphalt and Interlock
Protect your property with concrete sealing applied by Altra Concrete. We will clean and apply sealant to driveways, patios, sidewalks, garage floors and more in the Windsor, Sarnia, Chatham, London, and Hamilton regions. Concrete sealant is an economical and attractive way to protect your concrete surfaces from the effects of salt, oil, fuels, rust, stains and some chemical spills.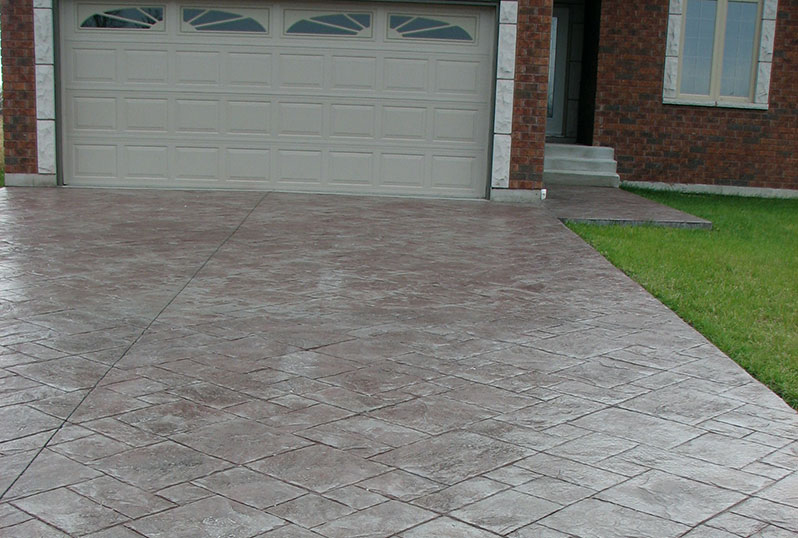 High Quality Concrete Sealing Solutions
From concrete repairs to preparation to protective coatings, Alta Concrete Solutions offers a full range of services to keep your concrete surface protected and attractive for years to come. In the Windsor, Chatham, Sarnia, and Leamington Ontario regions, we have used high quality concrete sealing systems that last longer than most typical sealers.  We've tried them all and we know what works best. From the smallest concrete porch to large concrete flooring projects we use only the best products that have been proven over time.  Our quality work and choice of projects are the primary reasons we are frequently recommended in Southwestern Ontario.
Concrete Sealing Preparation
Prior to sealing asphalt, concrete, and interlock, we clean it the best we can. This means we will do our very best to remove any oil, stains and rust. We will also remove any weeds within the cracks.
We will cover and protect any of your property against over-spray.
Your asphalt, concrete and interlock surfaces will be thoroughly scrubbed and rinsed with a high pressure cleaning system.
Minor imperfections (blemishes or chips) will be repaired.
Your asphalt, concrete, and/or interlock surface will be sealed to protect it for a 2 to 3 year period.
Surfaces We Clean and Seal
Stamped Concrete
Exposed Aggregate
Colored Concrete
Asphalt Finishes
Interlocking Brick
Natural Stone including bluestone
Service Area
Our service area for concrete sealing includes Windsor, Sarnia, London, Hamilton, Chatham, Leamington, and all the small municipalities in between. Contact us for a free estimate on your new project.