Discover The Advantages of Solid Epoxy Flooring
Solid epoxy flooring can turn your plain concrete surface into an attractive and durable floor. Altra Concrete installs epoxy flooring systems throughout Windsor, Chatham, Sarnia, London, and Hamilton. Epoxy is a popular choice for protecting and beautifying concrete floors. A high-quality installation can last as long as 25 years.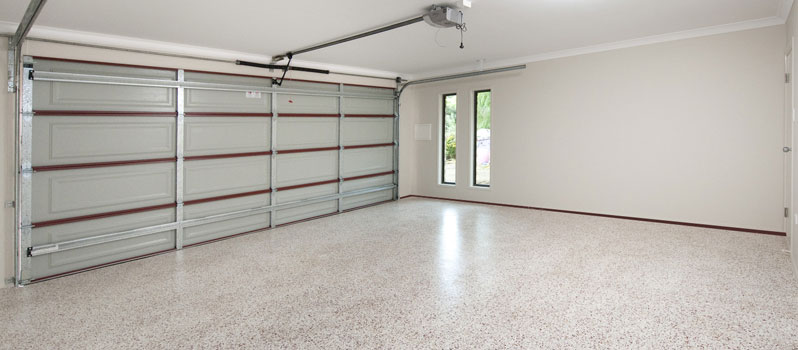 Epoxy Flooring Provides Endless Possibilities
There are no limits to the uses for epoxy floor coatings. Epoxy provides durable and attractive flooring solutions for garages, basements, laundry rooms, high traffic public areas and many other commercial, industrial and institutional environments. Epoxy comes with a wide range of decorative options making it the perfect flooring for customizing and personalizing your space.
Because of its durability, safety, and sanitary characteristics, epoxy is growing in popularity in both residential and commercial settings. Hotels, hospitals, showroom, retail outlets, warehouses, schools, churches and kennels are just a few of the facilities that are benefiting from the advantages of epoxy flooring.
Epoxy Flooring Advantages
Long-lasting – Epoxy floor coatings are resistant to high traffic and daily abuse
Durable – Epoxy floors are resistant to chemicals and harsh substances
Attractive – Available in a wide range of colors with the ability to add flakes, glitter or create patterns, designs and logos
Easy to maintain – The epoxy flooring surface is non-porous making it resistant to stains and is easy to clean and remove dust, dirt, grease and oil
Safety – epoxy flooring can be textured for increased resistance to slip hazards. It is also resistant to heat, impact, chemical spills and fire. The highly reflective glossy coating can also increase the effects of lighting
The Epoxy Process
Our Altra Concrete team will use an industrial grinder to prepare the surface of your concrete floor. The diamond heads of the grinding blade roughen the surface of the concrete to promote maximum adhesion of the epoxy to your floor. This process results in the removal of any stains, previous coatings and adhesives prior to the epoxy application.We then perform a professional epoxy application that will be waterproof, durable and resistant to chemicals, stains, grease, and oil.
Contact us today for a free quote.
Service Area
Our epoxy flooring service area includes Windsor, Sarnia, London, Hamilton, Chatham, Leamington, and all the small municipalities in between.